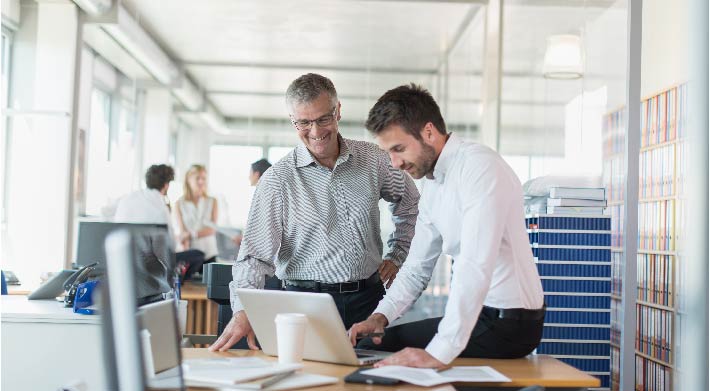 ---
Data Management Hands-on Lab
Date:20 March 2019
Time:09.00 – 16.00 hours
Location:Luchthaven Brussel Nationaal 1K – 1930 Zaventem
Microsoft Hands-on Labs allows participants to evaluate the latest technologies and experience firsthand how Microsoft helps solve the business and technical challenges they're facing today. Through a facilitator guided learning experience, attendees can experience common, real world IT business and technical scenarios and see examples of how Microsoft can help deliver innovation to solve them.
What you'll learn?
Data is now a critical strategic asset, key to delivering insights that drive business growth. To accelerate your digital transformation, you need to develop secure and highly scalable data-driven applications that help you react in real time to market changes and customer demands.
Learn how you can leverage the latest features in SQL Server 2017 to support mission critical applications, increase security and ensure GDPR compliance, as well as running advanced analytics models with R and Python in SQL.
Also, learn how to work with your data on Microsoft Azure, our open, flexible, enterprise-grade cloud computing platform that delivers advanced data management solutions. Experience the same enterprise capabilities from SQL Server 2017 in the Microsoft cloud.
Join us on a hands-on journey and experience the following scenarios:
Experience 1: SQL Server 2017 – Mission Critical and Hyperscale Performance – Built-in. Understand how to quickly and easily set up Always On Availability Groups to ensure your databases and customer-facing applications are always available, including running SQL Server on Linux.
Technologies covered: Always On, Temporal Table, In-Memory OLTP, Query store, Columnstore Index, Non-clustered Columnstore Indexing, SQL Server on Linux
Experience 2: SQL Server 2017 – Security and Advanced Analytics – Built In. Increase your productivity by being able to use skills and tools you already possess to manage, develop, maintain, and monitor your platform and applications
Technologies covered: Row-Level security, Dynamic Data Masking, Always Encrypted, Advanced Analytics, PolyBase, Graph Data, Microsoft Azure: Blob Storage, Big Data
Experience 3: Azure Data Services – Relational Workloads. Experience the same enterprise capabilities from SQL Server 2017 in the Azure cloud.
Technologies covered: SQL Server Management Studio, Azure: SQL Database, SQL Server, Elastic Pool, Azure SQL Data Warehouse, Visual Studio 2015, Power BI, Polybase
Who should attend:
Data Architects, Database Administrators
We suggest that you forward this to your colleagues who would be working with you on managing the data platform in your company.
What to Bring:
For this hands-on lab, please bring your own device to experience the lab environment. Please ensure that your device meets the following specifications to have the best experience with the hands-on lab.
---