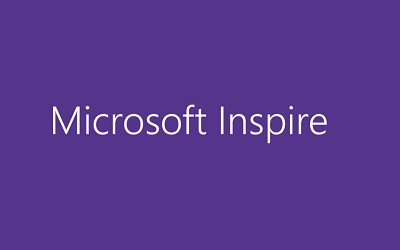 ---
Microsoft Inspire 2018
Date: July 15th – July 19th 2018
Location: Las Vegas, Nevada, US

Microsoft's planning for the annual Microsoft partner conference is underway! This year, Microsoft Inspire will co-locate with Microsoft Ready – Microsoft's largest internal readiness conference for sellers. Come to Microsoft Inspire for the content, connections, and conversations that will prepare you for new opportunities, business growth, and profitability – and for the first time, network directly with Microsoft sellers during the event.
The US Partner Team is planning amazing experiences for our attendees. Las Vegas is an internationally renowned and vibrant city, and we're excited about the possibilities for US Partner events and activities during Microsoft Inspire this July. We'll share our plans here on the US Partner Community blog, through our Twitter channel, and in our Yammer group.
Learn more about Microsoft Inspire
Follow the US Partner Team on Twitter for Microsoft Inspire updates
---