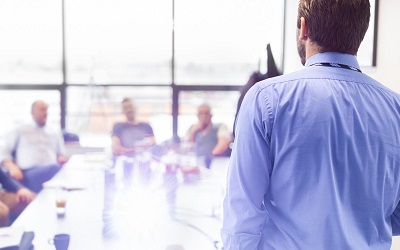 ---
The Power of Data & Blockchain in your company
Data is seen as the fourth industrial revolution, the new power that is going to help businesses make smarter business decisions. That is why data is "the new currency". Companies who are utilizing data in the most optimal way, realize twice as much revenue compared to their competitors. But what are the steps companies need to take to start utilizing the power of data? The biggest challenge in data is security and data quality. Blockchain is a technology that has the potential to change the way the company approaches big data, with enhanced security and data quality.
During this session, Jeroen ter Heerdt from Microsoft will elaborate on the power of data and how your company can start to utilize its power.
Sergej Berendsen will give you insights on how you can use blockchain technology in your company. He will present the customer case of CRV and what implications it brings for companies in industries such as agriculture. CRV is a company that offers innovative solutions for cattle improvement to beef and dairy farmers across the world.
Session takeaways
Best practice advice
Insights into how others are approaching change
Tips on things to consider when enabling change with technology
Join this interactive Executive Table and help each other by sharing your strategic opinions, best practices and advice.
Jeroen ter Heerdt
Jeroen is Technical Evangelist on Data and Advanced Analytics with Microsoft. He is passionate about "all things data"; whether it is about databases, data warehousing, BI, big data, data visualizations, self-service BI, Hadoop, real-time BI or anything even remotely related to data or insight. He strives to apply these concepts in his life as much as possible. Jeroen combines enthusiasm, vision and hands-on experience into fresh, entertaining and thought-provoking talks.
Sergej Berendsen
Sergej is a seasoned, independent program director, CIO and COO, responsible for a multitude of large transformations in de financial and regulatory industry as well as two Fintech start-ups. He has also been the initiator of Corporate Tribes, a foundation focused on sharing and deepening agile strategies, a different way of working and digital transformation.
Programme
10.00 – 11.00 Roundtable 'How can we make big data as easy and fun as possible?' by Jeroen ter Heerdt
11.00 – 11.15 Coffee break
11.15 – 13.00 Masterclass 'How Blockchain will transform Dairy Farming' by Sergej Berendsen
13.00 – 13.30 Lunch
Registration
The entrance fee is €195,- excl. service fee & VAT. Executive members of CraniumConnect have the opportunity to attend this executive table free of charge.
Are you a member? Contact the community to receive your free registration code and register here.
Not yet a member? Find more information here.
---