The future of digital, starts with human-to-human interaction
YOUR EXECUTIVE DIGITAL LEADERSHIP COMMUNITY
DIGITAL WINTER IS COMING
It's time to get a solid grip on your company's digital transformation agenda. Why? Because nowadays the most successful companies are digital engaged companies. Today executives like you go to events: conferences, webinars, and meetings outside your company at a tremendous pace. Because you need to find out which profound implications digital transformation has on your company and customers. Digital winter is coming. Executives realize that anyone who didn't adapt to digital changes like AI, AR, Big Data, Blockchain, IoT, etc. — is falling behind or doesn't even exist anymore.
Change is not a once in a while thing anymore. The lifespan of large, successful companies has never been shorter.
The failure to adapt to digital transformation and new digital business models is the main reason why companies are closing their doors. That's why executives extensively are investing in knowledge. For many like you, it has become a dire necessity to solidify your position in the digital driver's seat, bridge the gap between business and IT and realign external third-party dependencies. But also educate yourself on industry-driven best practices, and interact with peers. You need and want to know what works and what doesn't and get your information from a trusted and unbiased source.
WHY BECOME AN EXECUTIVE MEMBER?
You invest in knowledge. Our activities foster digital maturity and growth for our members and create a vast amount of valuable data giving insight into benchmarks, trends and future predictions.
Your time is valuable. That is why CraniumConnect offers global curated peer-driven events, conferences, round tables, masterclasses and strategic workshops. The future of business is digital and the future of digital starts with human-to-human interaction, with real peers.
You believe in the value of communities and we believe in giving back to the community, reinvesting in the future. Being part of our unique, worldwide community will help future-proof and grow your business, and provide the support needed for personal growth as well.
You understand that successful digital companies co-create with digital solution providers and vendors, that is why CraniumConnect facilitates co-creation projects within our community.
Membership

Benefits

ASSOCIATE
MEMBERSHIP
EXECUTIVE
MEMBERSHIP
EXECUTIVE+
MEMBERSHIP
EXECUTIVE CORPORATE
MEMBERSHIP
CONTACT US
Number of persons entitled for membership
1
4
6
unlimited
EVENTS
Tickets for local conferences & events
• Dynamics Experience
• Customer Success Clinic
• Dynamics Experience
• Strategy Masterclasses & Roundtables | Monthly
Plus-ONE tickets for local conferences
Complimentary ticket for a colleague or business relation
1
2
3
4
Discounts / tickets for international conferences

*

• Executive Table Microsoft Business Application Summit
-25%
-50%
1
1
• Executive Table Microsoft Envision
-25%
-50%
1
1
Discounts / tickets for Microsoft conferences
• Microsoft Business Application Summit
-10%
-15%
1
2
• Microsoft Ignite/Envision
-10%
-15%
1
2
Tickets for evening VIP events
• Soiree Microsoft Envision
Online training courses
Free access on-demand
 
Access to invite only events
1-on-1 leadership sessions

*

Powered by CraniumConnect
MEMBER SUPPORT
Personal community support for questions and connections
Access to exclusive LinkedIn group – members only
BRANDING
Personal branding
Interview publication
Speaker workshop – 4 hour session with an expert
Participation in Advisory Board – invite only
Company branding
Exposure at local & international conferences
LEADERSHIP
• Whitepaper Digital Engagement Model
• Inspiration session – 30 minute call with Jay Ramsanjhal
• In-company digital strategy workshop | value €5.000
 
-25%
 
Enroll
Enroll
Enroll
Enroll
STAY UP TO DATE
Leave your email and we'll keep you up-to-date with the latest news about CraniumConnect!
HOW TO BECOME AN EXECUTIVE MEMBER
We at CraniumConnect believe that successful companies are connected companies, with a strong focus on digital insight and knowledge-driven leadership. Now is your chance to get connected and solidify your position in the digital drivers' seat! So, buckle up and become an executive member at CraniumConnect.
Click the 'Enter the community' or "Enroll" button and fill out the registration form
You will receive the membership contract by email
Fill out the contract, sign it and email it back to us
Congratulations! You are now a member of the community
ENTER THE COMMUNITY
"At CraniumConnect we believe that successful companies are connected companies, with a strong focus on digital insight and knowledge-driven leadership."

Jay Ramsanjhal
Chairman – CraniumConnect


"As a COO I find it interesting to learn from people with different perspectives, that work at different or similar companies. CraniumConnect enables me to meet those people in a curated setting. I believe this is an important value of the community."

Paulus Flokstra
COO – VDH Products


"Enabling Microsoft Dynamics users is a number one priority at Mprise, aswell as at CraniumConnect. Therefore we both have the same objectives and operate as a facilitator of the connections between Microsoft and end users. Besides that, working with the CraniumConnect team is always a pleasure and arrangements and coordination of their conferences
are well organised and well executed."

Mirjam Berntsen
Director Business Solutions – Mprise


"The added value of CraniumConnect is to have a network of peers of other organisations, and
to exchange thoughts and experiences with each other. You meet people, you usually wouldn't meet."

Frank Scholte
It Director – Prominent


"Conferences and events hosted by CraniumConnect are always of high quality. Last year, the agenda for Dynamics Experience
was relevant and well framed, with an appropriate diversity of speakers and session content. The CraniumConnect staff is also
exceptional; highly professional and accommodating. I look forward to participating in future events."

John Jempson
Former Head of Finance – TGI Fridays


"CraniumConnect has been a great support to us and we have built a strong relationship throughout the years.
CraniumConnect invests in personal relationships and is always committed, even beyond the partnership"

Moira Kuijt
ERP Sales Enablement Lead – Avanade

YOUR TIME IS VALUABLE
Over the past years, CraniumConnect has taken the time to talk to hundreds of executives, both individually and in strategy sessions and realized that you are looking for new ways to interact with like-minded people, acquire objectified and relevant knowledge and attend curated meetings.
Spending time in meetings that are not curated by peers is often just a waste of your valuable time. Why? Because you most likely end up listening to sales pitches or watching product presentations. For executives like you, who are serious about building a future proof digital business, it is no longer efficient enough to get information through transaction driven companies or product consultants.
The best way today to get unbiased quality content, is to meet with peers, real peers in a curated setting. To reach out to a community of like-minded people: executives that intrinsically understand where you are coming from or are heading towards, which business problems you are facing, how to manage your stakeholders and drive the digital agenda.
CraniumConnect facilitates all this because we know how valuable your time is.
ABOUT CRANIUMCONNECT®
CraniumConnect is for over two decades an independent, not for profit, executive community for Microsoft business applications customers. We are dedicated to digital business thought-leadership and insights based excellence by helping organizations to become future-proof through utilizing digital as a strategic driver. We welcome business and digital executives from organizations who either consume or provide digital solutions, services, and leadership.
We needed to adapt to change as well, and here we are, a community of executives, for executives. Peers, partners, Microsoft and other industry leaders who understand where you are coming from, who understand your business, industry and have earned their merits as digital leaders.
content is our commodity ● insight is our product ● connections are our community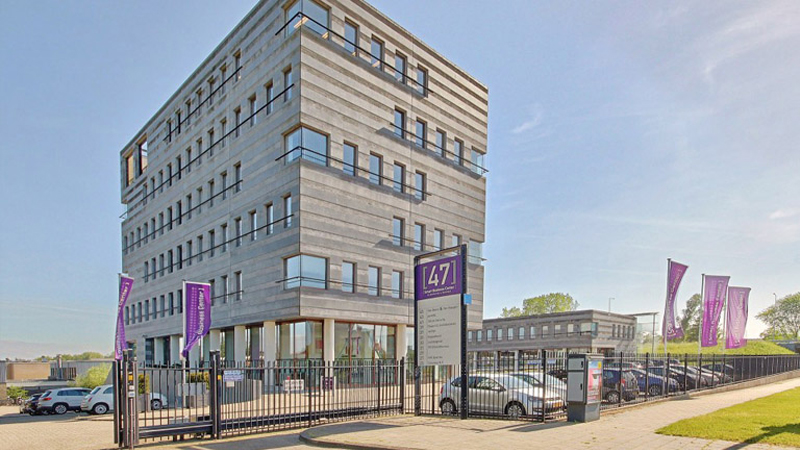 Gustav Mahlerlaan 1212
1081 LA, Amsterdam
+3185 0600 365

+31 615443778
info@craniumconnect.nl
www.craniumconnect.nl