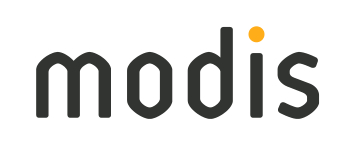 CraniumConnect and Modis Announce Strategic Partnership 
Amsterdam, the Netherlands – September 19th, 2019 
CraniumConnect and Modis today announced the initiation of a strategic partnership. For more than 20 years, CraniumConnect is the digital engagement platform for end-users of Microsoft Business Applications and recently also Adobe. As of this month CraniumConnect and Modis will join forces on one of the most talked about topics of our time – future proofing workforces.
In this world of complexity, where technology drives constant change, it's more important than ever for organisations to work with the right people, at the right time, in the right ways. That's where Modis comes in. Through this alliance, CraniumConnect will broaden and deepen its focus within the community on HR related topics, such as finding the right talent in a tightening (Microsoft Dynamics) market, developing and keeping the talent in the organisation, the optimal strategy for IT projects; OpEx vs CapEx.
"Addressing talent-related challenges requires insights, solutions, best practices and a long term vision. Through this strategic collaboration, we enable our members to do so by offering workshops, roundtable discussions and proven customer cases in a variety of live and virtual settings. I am excited to work with both Modis and our members to support organisations in creating and executing a future-ready talent strategy.", states Jay Ramsanjhal, chairman of CraniumConnect.
Modis is extremely excited by its partnership with CraniumConnect and its members. "We are really keen to add genuine value and innovation in and around the technology staffing space.", states Modis.
Modis will be introduced to the community at Dynamics Experience, the annual conference on the 21st of November in Amsterdam.
About Modis
Modis is part of the world's leading HR solutions partner, the Adecco Group, which engages 35,000 associates and consultants, and serves more than 6,000 customers in 18 countries worldwide. With over 20 years of experience, Modis has built a reputation as a leading expert in IT and engineering solutions bringing together the Adecco Group's expertise and network of professionals across industries.
By combining local expertise with an unprecedented global reach, we deliver innovation for our customers and provide end-to-end solutions; As a global leader in professional solutions for IT, engineering and life sciences, we deliver agile end-to-end solutions for our customers, including professional staffing and consulting, project services, managed services, customised solutions and outsourcing projects.
About CraniumConnect
CraniumConnect is the largest independent Digital Business Community of Europe for end-customers of Microsoft Business Applications and Adobe Experience Cloud. The success of the community is to ensure the daily sharing of knowledge and exchange of experiences between peers in the field of Digital Transformation and Customer Engagement. CraniumConnect works closely with its members and partners and offers those organizations a platform to share their stories.