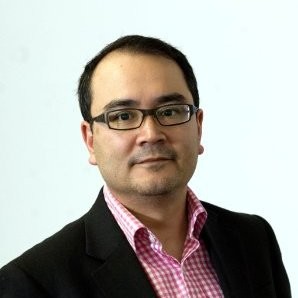 Move over CX – there's a new X in town
Over the last decade, businesses have fought each other on the customer experience (CX) battleground. But with the CX battles still raging, the war for competitive advantage is also being fought on a new front: the workplace. That's because three critical factors have come into alignment:
We've reached a watershed moment in cloud technology capability and the level of technology modernization investment made by clients over a number of years.
As the business need for innovation and sustainable competitive advantage grows, human talent has become more critical – and harder to find and retain – than ever.
Having picked all the low-hanging operational efficiency fruit, businesses are now looking for new sources of value.
It's why a focus on Workplace Experience (WX) is vitally important – taking a new, holistic approach that combines technology, operations, culture and employee experience to support sustainable business growth.
WX comes of age
Over the course of my career, what's really excited me is the opportunity to help influential clients shape and implement far-reaching business technology transformations – whether it's helping a startup to get off the ground, re-structuring business and operating models to take advantage of modern technologies, or refreshing the value proposition for internal technology organizations. So it's great to now see pioneering companies using WX as a transformational growth driver.
To be successful, a holistic approach to WX is essential, aligning leaders from IT, HR, Operations andBusiness Units around a shared vison that encompasses three interconnected areas.
Of course, this is far from straightforward, and each of these areas comes with its own challenges:
Modernized technology platforms
The fundamental challenge for today's IT leadership is to rapidly modernize enterprise-wide technology platforms and services while lowering costs, keeping mission-critical business services running, and changing the perception of the IT organization (from cost center to value creator).
Reimagined culture and employee experience
Too often, "digital transformation" simply puts a digital veneer over existing culture, operations and technology – so paper-based online processes, hierarchical decision-making and siloed teams remain. Heavy investment in CX has widened the gap between CX and employee experience (EX), so employees are faced with sub-optimal experiences, ways of working, information and tooling making it more difficult for them to be creative, motivated and productive.
Optimized operations
The future will be defined by highly pervasive AI and automation, fewer permanent employees in the workforce, more cross-functional teams empowered to make high-value decisions and changing lifestyle expectations. Which means that organizations have an opportunity to fundamentally reengineer their business and technology operations to drive sustainable competitive advantage.
Building a platform for wider business transformation
For the workplace to become the enabler of real business transformation, WX strategies must include all three of these elements. When all three come together, it creates an opportunity to redefine what's possible and rethink business models.
Take autonomous ships, for example. Crewless cargo ships can now be navigated by remote captains (who can control multiple ships simultaneously), completely changing the way shipping operators think about their business. Similarly, autonomous mines are now run by a small team of highly skilled engineers and operators who focus on optimizing yield through intelligent plant machinery.
Or take the example of one of our clients, which used augmented reality, AI and sensors to reduce the manpower needed on a high-value production line from ten workers to just one. Quality and efficiency were improved, along with the career trajectories for the other nine workers.
In all cases, the business transformation happened because all three areas of WX were considered:
•Technology platforms increased responsiveness
•The employee experience was completely revolutionized
•And operations were transformed or optimized to drive more sustainable value