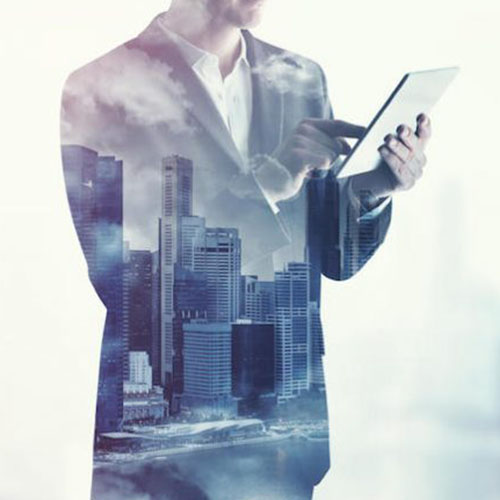 5 Ways to Offer a Great Digital Customer Experience
Most markets and industries around the world are saturated if not heavily competitive. We have more goods and services than we could ever want and this means differentiation needs to be more than clever marketing copy or attractive packaging. As brands, we need to offer something at a deeper level, create a connection and foster that to win loyalty.
The issue is, as more and more customers move online, brands are not just up against their competitors, they are competing with the best experience or service that person has ever received.
Consumers now expect digital experiences, and they expect them to be perfect. Given that a 10-second wait for page load can make 50% of people abandon the website, having a digital mindset is key. Attention is at an all-time low, and it's set to continue this way.
The digital customer experience is the combination of all digital interactions a customer has with a brand. This can range from browsing a brand's website to interacting with the brand on social media. Having consistency across these touchpoints can be difficult to master but it's in the brand's best interest.
The digital customer experience requires clarity and optimization across a myriad of touchpoints and interactions. It requires a level of data fluency within the organization and it requires a mindset of excellence. Global brands are finding success in this area by implementing a digital centre of excellence strategy.
That's not to say it's impossible. There are countless examples of brands that are setting the pace when it comes to digital-first experiences. They are offering seamless, frictionless and pleasurable customer experiences and, quite often, they are winning market share.
How to offer a great digital customer experience
So, what measures can brands put in place to emulate similar success? We're not promising you'll become a trillion dollar company, but these changes will help improve your digital strategy and customer experience.
Get to know your customers
There is very little point in designing a digital experience if you don't know who your customers are. There, I've said it. This may seem painfully obvious but quite often companies design and plan without proper consumer research. As a millennial, I feel personally victimized by this.
Given the wealth of data, we're swimming in at the minute, understanding who your customers are and defining personas isn't as tedious as you may think. Start with your customer-facing teams and your CRM software. Then move to online research tools like Brandwatchto gain a deeper and more colourful understanding of who your customers are.
This will give you the foundation to make data-driven and truly customer-centric decisions. Lastly, this work is never done. People are complex beings and preferences change like the wind so keep adding and iterating.
Educate your people
Not everyone in the organization, or even marketing, will understand the importance of digital, and more importantly the gravity of the customer experience. The thing is though if you want to deliver a seamless customer experience, you need to have a digital mindset internally. This will help break down data silos and foster greater collaboration.
Start by communicating key customer insights and showcasing how work from different teams is contributing to the overall objective. Tools like Brandwatch Vizia help make the customer insights accessible to the entire organization, not just marketers and analysts.
Integrate your marketing data stack
As marketers, we have to rely on a multitude of different tools on a daily basis. These tools are rarely integrated and insights have to be aggregated manually, if at all. There is an easier option. With integrated marketing data, companies are seeing increased growth, more effective reporting and increased efficacy for time and spend.
Imagine the decisions you'd be able to make if you had all of your disparate data sources rolled up into one tool. Sounds good, right? This isn't just a nice to have when it comes to offering leading digital experiences, it's a must. To create a consistent experience you need to have consistency across your marketing stack.
By viewing different customer data sources in tandem, you will be able to identify opportunities and spot issues more easily. It will help guarantee a frictionless experience for the customer. Platforms like Brandwatch Vizia are helping foster this
Review and optimize your digital assets
Think about the last website you had a truly joyful experience on. Now, how does yours compare? Your website is one of the most important assets in the digital customer experience. It's literally a storefront for your brand and you don't have long to make an impression.
Of course, it goes without saying that your website should be optimized across digital devices. There is no point in investing in your web experience if this isn't matched on mobile. I can personally count on two hands the number of times I've disregarded a brand because of the mobile experience. I know my time would be better spent elsewhere.
Dedicate time to design thinking and customer mapping to understand how your website can fulfil visitors needs in the most effective way possible. There is more than enough inspiration out there to get the creative juices flowing.
Iterate and innovate
Your work here is never done. As mentioned, we are complex beings that have changing preferences and evolving wants. What's more, technological change will consistently influence the customer experience, presenting new ways of communicating and interacting with brands. New disruptive players will enter the market meaning you have to be prepared at all times.
Verbal intelligence and AI are changing expectations and the way we interact with technology. So staying ahead of the curve will help you ride the wave when the time comes.