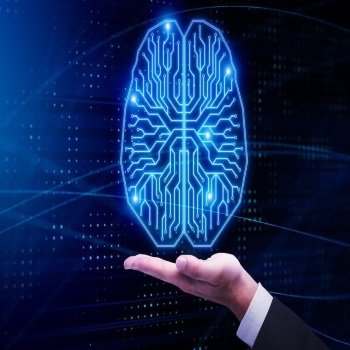 Build A 5-Star Customer Experience With Artificial Intelligence
By Alston Ghafourifar and Michael Evans
Rapid technological advances have created opportunities for smaller companies to serve customers around the world and effectively compete with larger companies for new customers. These smaller companies are rapidly going global, deploying a variety of technology-enabled solutions such as automated call centers, customer service bots, and digital marketing intelligence.
But these advances, designed to facilitate customer interaction and service in new ways, can present a danger. Companies that embrace the various forms of new customer-focused technology risk losing a personal connection with their customers and a nuanced understanding of their needs. When it comes to understanding how your company can better serve customers, email surveys are no substitute for real human contact.
As small companies scale their operations, they can lose touch with their customers. Often, it takes the loss of a major client or some other client crisis to sound the alarm. Sometimes a chain reaction ensues: consultants are brought in; people are replaced; costs are cut. This may lead to further distraction from the root of the problem: a lack of clear understanding of customer needs, what to do to satisfy them, and failure to effectively enhance the customer experience (CX for short). CX broadly defines the quality of all the interactions that take place between companies and their customers. It's a critical factor in building trust, loyalty, and repeat business.
So anyone interested in CX trends should pay close attention to the latest Customer Experience Index report from Forrester Research. The annual survey asks nearly 120,000 U.S. consumers to rank 287 brands across 19 industries, focusing on how their company-specific experiences impact brand loyalty. The alarming surprise was that the aggregate measurement of customer experiences failed to improve, with more brands than ever ranked "mediocre." Just 37 brands rose in the rankings; the remaining 250 stagnated or declined.
A key insight from the report is that it is harder than ever to achieve truly memorable customer interactions, the types that turn customers into vocal advocates. But there is a silver lining. Successfully creating seamless experiences can be a significant competitive advantage, especially in industries where product or service differentiation is narrow.
Other Articles From AllBusiness.com:
AI integration and the customer experienceWith the advent of artificial intelligence (AI), companies can now improve CX by learning more about the customer and anticipating their needs. Many CX-focused brands are deploying artificial intelligence technologies strategically at key customer touch points. To illustrate what that looks like in practice, we've assembled five examples of AI-powered CX from five different industries—showing that 5-star customer experiences can be just an algorithm away for forward-thinking companies:1. In retail, AI-enabled personalization unlocks access to the 1% customer.

Data shows thatthe top 1% of a retailer's customers are worth 18x more than its average customer. The most effective tool for engaging those discriminating, high-value customers is through personalization. But because basic personalization like user-specific page layouts is already table stakes for memorable customer experience, extreme personalization is needed. And this is where advanced machine learning comes into play. Extreme personalization moves beyond, for instance, a one-off personalized newsletter to customer-tailored promotions that are delivered at the right time, to the right device, and with the perfect message. Think of it as the move from customer segments to the audience of one.

2. For a global bank, AI builds trust and loyalty.

The Royal Bank of Scotland (RBS) manages 17 million customers across seven brands and eight different channels. Its historic strategy focused on aggressive sales goals intended to upsell customers into new credit cards. Yet from the customer perspective, this amounted to a heap of digital and paper spam. RBS sought to completely revamp its relationship with the customer, turning to AI to transform customer experience. Its approach was to leverage data intelligence into entirely new forms of customer contact. For instance, when a customer repeatedly overdrafts his or her account, the AI flags the appropriate bank personnel to contact the customer with financial advice. "It's about a continuous conversation," said one company executive.

3. For one airline, new data intelligence drives CX innovation.

Air Canada serves 45 million customers annually, with the majority booking online or through its mobile app. Seeking to better understand its customer and, ultimately, improve its mobile app experience, the company deployed an AI and machine learning data analytics system that provided insight into customer behavior across digital and offline channels. Company leaders leveraged the data analytics insight into customer-facing performance enhancements and a streamlined website experience.

4. In entertainment, AI battles ticket bots.

The internet transformed the dynamics of live events by introducing easy-to-access secondary ticket marketplaces like Craigslist and StubHub. More recently, automated bots buy up large blocks of tickets, depleting supply, then instantly offer those tickets for sale at major markups. For fans seeking to buy tickets to a hot concert or playoff game, the experience is often frustrating, budget-busting, or both. Ticketmaster turned to AI to rewrite the rules using a machine learning system called Verified Fan. The system requires ticket buyers to register their interest before tickets go on sale. Behind the scenes, the AI system analyzes every registrant to identify scalper bots. This resulted in just 5% of tickets sold using Verified Fan ending up on secondary markets. Artists and fans were much happier with the ticket buying experience.

5. For one luxury hotel brand, new insight required new AI.

To better understand the customer,the hospitality industry has long used techniques like mystery shoppers and customer surveys. Leveraging the content (and honest customer feedback) of the many online review sites was considered technically difficult or overly expensive. Until the luxury hotel brand Dorchester Collection did just that, creating a custom AI analytics system that is essentially a giant focus group operating continuously in real time. The system was able to evaluate nearly 7,500 guest reviews from 28 hotels across 10 brands and deliver its findings in a 30-minute video.

As these examples illustrate, the path to memorable customer experience in many industries is determined by how effectively brands leverage their existing customer data into new forms of personalization or, in some cases, entirely new technical capabilities. Regardless of the size of your company, if CX is on your radar, it's time to get to work with AI.

Alston Ghafourifar is CEO of Entefy, Inc., an AI software company. Michael Evans is the Managing Director of the Newport Board