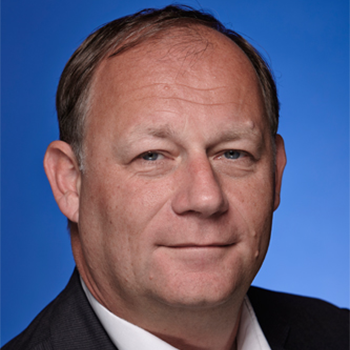 Business Intelligence and the benefits of big data for the production sector
Manufacturers are bombarded with endless streams of data from suppliers, production and customers. Business Intelligence (BI) is an essential tool for collecting, classifying and evaluating this information. BI applications in the production sector can filter the data of the entire supply chain. From suppliers and materials to production and shipping.
Business Intelligence and big data have become the driving force behind more and more software implementations. However, there are specific considerations regarding Business Intelligence software implementations in the production sector.
Big data – get the best out of your Business Intelligence application
To get the best out of your BI application, the first step is to prepare the data throughout the organisation. This also applies to defining the data, determining the method of measurement and assessing its value for the company. BI goes a lot further than just collecting and storing business data.
BI technology enables producers to make real-time, informed decisions to improve efficiency in the workplace and gain more insight into production trends, product configurations, BOM profitability, order costs, stock levels, external trends, sales strategy development, sales and forecasting, resource management and much more.
BI investments must be part of a broader business strategy. If you create a situation in which you can take full advantage of big data, this provides an improved competitive advantage for the long term and is therefore worth the investment. But the reverse is also true. In the big data world, a competitor who is not able to sufficiently develop their skills will lose the battle.
The next challenge is to determine which data will be aggregated. Many traditional BI applications start with a specific data warehouse. But because many BI tools themselves already use data from different source systems, using the power of the cloud, manufacturers can choose not to implement a specific data warehouse. For example, if the raw materials come from thousands of locations all over the world and everything has to arrive on time, according to specification and must remain within the budget.
The cloud can be the computer glue with which the data is collected and analysed to support the Internet of Things (IoT). Anyway, a company can benefit from a logical place where all data is stored and related to each other.
Now that you've located the data you want to include in your BI project, you need to understand how accurate it is. Producers are increasingly focused on quality processes related to data and technologies that have to ensure that BI systems provide accurate information. Many producers are looking for a product information management system (PIM) that, together with their BI solution, should provide reliable product data across all applications and departments.
Once the data audit and the preparations are complete, the BI implementation can begin. In order to get the most value out of the BI system, it is essential at this point of implementation that the production professionals have an idea of the data they want to measure and which data should be displayed on the dashboards.
The advantages of Business Intelligence and big data for producers
BI software can transform raw data from a variety of sources into reports, dashboards, scorecards, key performance indicators (KPIs) and other measurement values. Information is presented in context to make quick, informed decisions. Think of making changes to the production planning. Producers can establish links between the operational KPIs and the critical business values. The result is that they get insight in what they want; from the use of assets, to the uptime of machines and productivity of the warehouse. This while checking energy consumption, exposing the cause of quality problems and ensuring consistent production across multiple lines.
Many producers see process improvements in the warehouse, throughout the supply chain and beyond. Here are some examples:
Business Intelligence and big data can be helpful in optimising production schedules relating to the customer, the supplier, production schedules and cost limits.
There are three top areas where Business Intelligence and big data can improve production: better prognoses for product and production demand, insight into warehouse performance across multiple metrics and faster service and customer support.
Acquiring insight into suppliers' quality levels and greater accuracy in predicting suppliers' performance over time. With the help of big data and advanced analyses, manufacturers are able to view the quality of the product and the accuracy of delivery in real time, so that it is possible to determine which suppliers receive the most time-sensitive orders.  The management of the quality measurement values is given priority over the measurement of the results of delivery schedules alone.
Measuring compliance and traceability at machine level using sensors on all machines to provide immediate insight into operational performance. Advanced analyses can also indicate the quality and the performance and training differences of each machine and the operating personnel in order to optimise workflows.
Determining the profitable build-to-order products with the greatest possible production efficiency. Customised products can produce high margins, but also entail considerably higher production costs. With the aid of advanced analyses, producers can check their effects on production schedules.
Producers can gain insight into crucial parameters for quality management and compliance.
By combining daily production and financial metrics, producers can scale their activities profitably.
Producers can use sensors to send warnings about preventive maintenance. Business Intelligence and big data reach the level of the recommendations in their context for the first time, giving customers more value.
BI can also help improve efficiency at production organisations. Globalisation and new competition, alongside weak economies, are forcing manufacturers to become smarter and wiser. At the same time, they must produce a greater number of types of products, if not adapted products, but also maintain increasingly difficult standards.
Business Intelligence tools such as Microsoft Power BI, Jet Reports and TARGIT can use big data for both the production line and the back office, while cloud platforms like Microsoft Azure can connect data from different sources.
BI tools can no longer be ignored by business management solutions. With the power of Cortana Analytics and Azure Machine Learning predictive analyses and tasks in the field of machine learning can be produced and executed and therefore support intelligent production and distribution activities.
All business apps from Microsoft Dynamics 365 are equipped with embedded Power BI to provide contextual information on role-based workspaces and dashboards and provide excellent recommendations on actions to take as a result of the analysis.
Learn more about how technology can boost production productivity by contacting us.