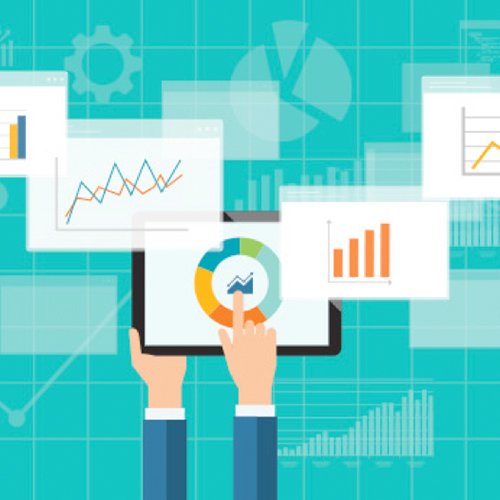 The cost of operating with an outdated management solution
Technology advances and the development of increasingly efficient management systems have shaken up companies and workers. In addition, there has been a direct impact on customers' expectations, as they now expect more agility from companies when managing their requests.
In fact, over 90% of customers would consider working with a different company before working with a company with outdated technology. That is why it is essential to respond to the new environment with efficient solutions so that companies can attract new customers, maintain the current ones and retain internal talent.
Technology has become the management drive within companies
Technology has become the management drive within companies. The connection between systems and departments allows to improve process efficiency and increase productivity to meet market requirements. Conversely, working with disconnected and not very flexible management systems limits the growth of businesses and compromises their future.
These are the main difficulties for those who face companies with outdated systems:
Opportunity cost
Like technology, companies' needs are ever-changing. For this reason, it is critical to have tools capable of responding to those changing requirements and easy to adapt, without complications or high costs. Cloud technology has largely boosted the development of easily integral environments that communicate between them to ensure the productivity of companies. The cloud allows for you to develop very advanced solutions, affordable in terms of resources and time for companies of all sizes and activity areas.
Lack of information control
When the technology environments of a company are not connected, it is difficult to ensure the effectiveness of communications with customers or contacts. Being in control of the interactions between the company and the customer allows working with more information to focus the message and communicate effectively.
In addition, companies that integrate their systems have greater control of their work, an increased effectiveness and more productivity. Data integration also allows drawing a large amount of business information easily, assessing it and comparing it in order to make better decisions.
Lack of protection against threats
Working with an outdated management software also means a risk for the company safety. Cloud technology automatically protects data stored on their servers, ensuring a high protection against threats. While an updated local solution may be an easily accessible channel for cyber threats.
Replacing the accounting software with an intelligent management system that offers an increased functionality to boost business processes is easier than it really seems. Technology advances have allowed companies to propose much more agile implementation processes, so the transition to new solutions does not turn into a long and expensive process. New business management solutions offer more than evident opportunities. For this reason, companies must accept the change as soon as possible to be able to compete in an increasingly demanding market.