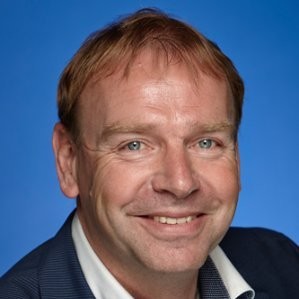 Will 2018 be the year of Artificial Intelligence?
Five applications that strengthen retail
During the annual show of the National Retail Federation (NRF), the largest retail event in the United States, Microsoft was present to discuss the digital developments that are taking place in the market. They identified the clear shift that digitizing retail has caused in both e-commerce and the physical store, and focused in particular on how artificial intelligence (AI) and smart use of data play a fast-expanding role in retail-related solutions. Microsoft illustrated these developments with a number of interesting examples from the American market.
How do these developments contribute to a good shopping experience of the customer and the realization of even better business results? In this blog you can read five concrete examples of how artificial intelligence is applied in retail.
Dealing with a spoiled customer base
Customers are becomig more and more spoiled. From their armchairs, they have access to the largest shopping center in the world, providing them with an almost unending range of products. Moreover, the explosive growth of online and mobile shopping, and the changing customer demand associated with this, has forced retailers to offer their products using an omni-channel strategy. Because while online retail continues to grow, there is still a large consumer base that values the physical store. And these customers demand equally excellent service. Using the correct data is a vital component of meeting critical customers' demands. But what is smart use of data? We present you with five examples of how artificial intelligence can be used to improve retail.
A personalized shopping experience
Web shops invariably offer customers recommendations based on previous purchases and searched items. Increasingly, customers are expecting this kind of personalized shopping experience in mortar-and-brick stores as well. With the help of artificial intelligence, retailers can anticipate customer needs. Based on algorithms and earlier purchases, a customer's needs can be predicted and relevant personalized messages and offers can be sent to their mobile account. So whether they are in-store or shopping online, through the various touch points they get a unique and personal shopping experience.
Data-driven stock control
Data can play an important role in inventory management. By using artificial intelligence applications, a product can be reordered proactively when there is a sudden boost in sales. Artificial intelligence can also be used to anticipate and act upon a growing demand in case of a specific event, the season, or even next week's weather.
Making the physical store smarter using IoT data
By using a variety of Internet of Things (IoT) applications – and particularly the data they generate – in-store, physical stores can be laid out and automated in a smart way. For instance, empty shelves can lead to automatic restocking through the use of smart sensors. Department stores' cash registers can be utilized more effectively by using IoT sensors to assess customer routing and in-store behavior.
Provide your staff with the right information
The modern retailer is no longer a party that merely has one transaction with a customer; a certain level of service is expected these days. One mistake in customer service or after-sales can lead to loss of a customer – for example when a store employee cannot localize an item that should be in stock. Therefore, retail staff are increasingly equipped with mobile devices that provide them with omni-channel insights into stock, product, and customer information. Occasionally this goes even further, enabling staff to use customer data and business intelligence insights to provide even better service.
Speed up customer service by using AI-directed chatbots
Retailers can improve and accelerate their customer service by connecting customers to a chatbot, for instance to deal with returned items or in case of complaints. And since machine learning causes the bots to become better at answering familiar questions, using them can offer great advantages in both cost and efficiency.
Are you ready for the digitization of your store using artificial intelligence, but don't know where to start? Prodware has many years' experience with retail solutions and offers a large range of Microsoft Dynamics 365 applications. We look forward to providing you with free advice on the optimal digital layout of your store, and how you can use the data present in your business.
Are you looking for some inspiration about digitizing retail and what this can do for your business? Download the informative Microsoft's e-book Transforming Retail for the Digital Age, and get inspired by some interesting case studies.