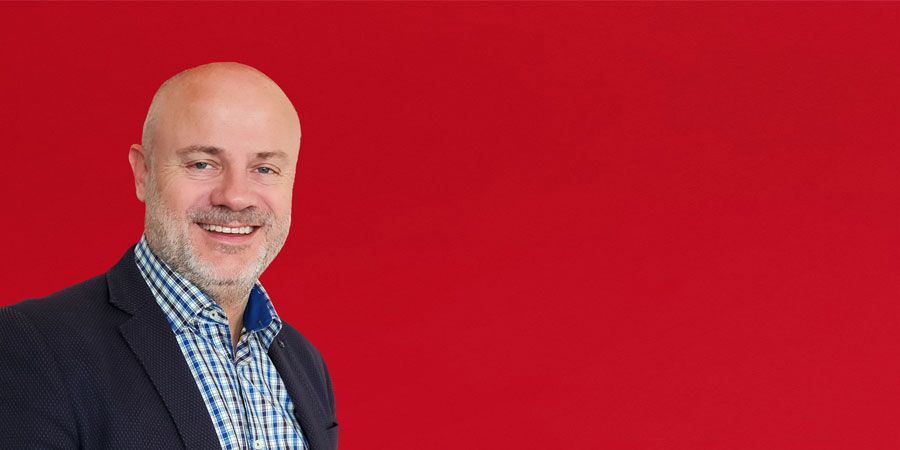 1-on-1 interview with Mark Verver | Adobe
Why Adobe is the worldwide market leader in Customer Experience Management? The core of their success is deeply rooted in the business culture.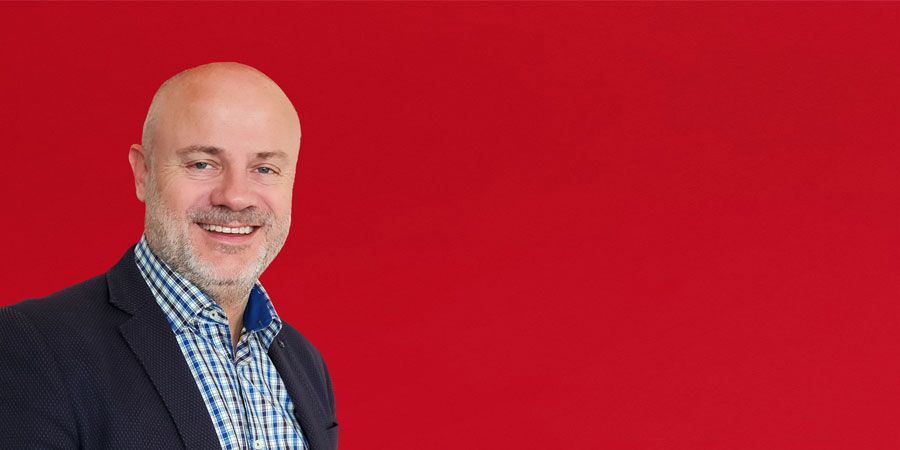 We are encouraged to

capitalise

on our talents and to be vulnerable about our shortcomings.
BY OUR CHAIRMAN 
JAY RAMSANJHAL
AMSTERDAM, 18-11-2019. Mark Verver welcomed me at Adobe's Amsterdam centre. His office has such a cosy, warm feeling that I'd never know I was the guest of a huge publicly traded corporation. Adobe's central focus on human beings is clear from what Mark, Adobe's Sr. Enterprise Account Manager, has to say. Adobe's values are at the core of the organisation, with employees as its heart. During our talk, Mark spoke sincerely and passionately about the difference between doing and being. By that, he means the businesses that only invest in the customer experience are acting out a show. Businesses that also undertake to transform their employee experience, however, will find themselves actually being an Experience Business. It was an interview that promised to go into more in-depth topics than just software and technology. 
Mark feels at home with Adobe. "Here at Adobe, everyone can truly be their full selves," he said. "We've undergone a large transformation from being product-oriented to client-oriented. That suits me well." Mark managed the partnership network for a number of years, but since becoming Account Manager, he's in daily contact with clients.
What more can you tell us about this transformation, Mark?
"The transformation followed with the vision of our CEO Shantanu Narayen: 'If we truly want to connect with our customers, we have to measure how they experience our products." Through this insight into client interactions, we were able to transform our products to cloud services such as Creative Cloud, Document Cloud and Experience Cloud. Adobe is now the go-to business in the area of customer experience management. Our whole business model is transformed. We've gone from selling individual products to subscription sales."
What characterises Adobe?
"These are our values: genuine, exceptional, innovative and involved. Genuine is all about leadership. It's being self-guided, getting to know yourself, learning what your strengths and weaknesses are, and learning how to give and receive feedback. At Adobe, everyone is expected to get the most out of themselves. When I came to Adobe, I set myself the spiritual quest of getting to know myself better. How can I better connect with myself and thus find more understanding between myself and others? As an Adobe employee, you can participate in programs that focus on emotional intelligence. So, it's not just about IQ but also EQ. At its core, genuine is about how we treat each other."
What does exceptional stand for?
"That's about going above and beyond for clients and colleagues. How can I offer customers an experience that makes them want to buy from me? How can I offer colleagues an experience that makes them happy to be part of our team? We are encouraged to capitalise on our talents and be open with our shortcomings. I can be myself, and that means that I make genuine connections with other people. Exceptional also refers to the successful solutions we develop."
Innovation is the third core value.
"Yes, and it's an important one. We don't have an innovation department. At Adobe, everyone is an innovator. Everyone can innovate – you just need to learn how to do it. That's why we developed Kickbox. The idea behind it is not to create innovations but innovators. It began by giving people space and trust to innovate. Every employee can receive 1,000 dollars to get started on an idea. If it looks like there's a chance, they get a team of people, time and a budget to develop it further. Of the first 1,000 inventions conceived this way, six have already entered the market. They're new ideas and features that meet customer needs. An example is Project Breathe, a meditation program for Adobe employees. It shows that people are 25% more productive if they meditate for five minutes a day. Meditation rooms have been created in many Adobe offices."
The fourth core value is involved. What precisely does that mean?
"That means that I feel responsible for anticipating any problems my clients, partners and colleagues might encounter, which demonstrates my commitment. Involved is also about setting limits. I'm always available and approachable, but I also respect my limits. I think it's essential to find a healthy balance between giving and receiving. I don't do anything just because I'm afraid of disappointing somebody; I would be miserable if I always had to meet everyone's expectations. This also means that I do not expect others to have the same limits. I am free, and I am connected."
Adobe is growing quickly. How do you keep a hold of the customer journey?
"Adobe works with a Data-Driven Operating Model, which enables us to zoom in on real-time data for various phases of the customer journey. Based on these insights, every Adobe employee can take sound action in the areas of marketing, business development, opportunity management, production adoption and customer success. The "democratisation" of data has contributed to an acceleration in business (planning, decision-making, etc.), which is exactly what a modern "experience business" needs.
 It also provides us with information that enables us to make the right investments to improve quality, optimise customer experience and maintain consistent customer engagement. If customers don't find what they're looking for from us, we run the risk of them cancelling their contracts. That means we must do our best to help our customers succeed."
Can I assume that you have developed a model to operationalise data? Because content is data. If you are getting insights to understand your clients better, that is also data. And, actually, with every word you say I hear you talking about data without using the word data.
"For me, data is a bit different than content. Content is the experience of photos, videos, images, speech or text. As I talk here with you, you hear the sound and see images. Through them, I transmit a specific experience. If you connect with Adobe through a digital or offline channel, it is always through the medium of content. So, content determines the customer experience. Everything customers do online provides us with data. With this data, we can personalise and offer the appropriate experience at the right moment and through the best channel."
Many people in our community have the impression that Adobe's business software requires substantial investment, which seems suited to Fortune 500 companies. You indicated that you want to work more with smaller companies. How are those two ideas connected?
"It's understandable where that impression comes from, but it's not true. Big businesses do indeed pay a lot because they have millions of customers and customer profiles and billions of page views per month. Mid-segment companies don't have that volume, so they pay less. We also make our platform available to smaller business, and because their volume is even lower, they spend a lot less. So, we differentiate in our price points and are competitive across segments."
With all these developments, where do you see Adobe in five years' time?
"We recently launched the Adobe Experience Platform (AEP), which allows clients to personalise the experience of the entire customer journey in real-time. All of the sources of customer data are translated into an Experience Data Model (XDM). On average, companies have about 50 sources of customer data that together form a real-time unified profile in AEP. Data scientists can apply governance and machine learning to this, and the platform supplies real-time personalisation across all channels, regardless of the underlying software. As a result, formerly impossible use cases are now possible. Think of reducing churn, upselling, cross-selling and recruiting new customers with much more efficiency because now all relevant data is available to be used in real-time. "
My last question is always the same: What's the book on your bedside table? From this interview and our personal conversations, I know that you invest a lot about personal development. Is the book on your bedside table related to that?
"Yes, of course. It is "Most people are good" by Rutger Bregman. I very much agree with him. The Christian faith I was raised in gave me the idea that humans are sinful by nature. But that's not true. I already felt that, but Rutger firmly substantiates that. It's wonderful to realise that most people are just good. It allows you to connect with people from a completely different perspective. Wonderful!"