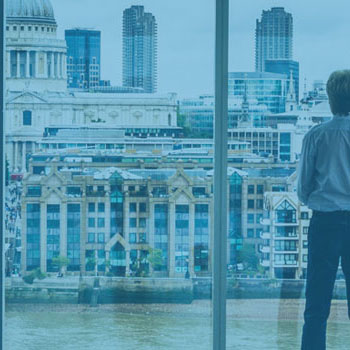 1-on-1 interview with Iwan Elzinga | Modis
How Modis fosters talent of tomorrow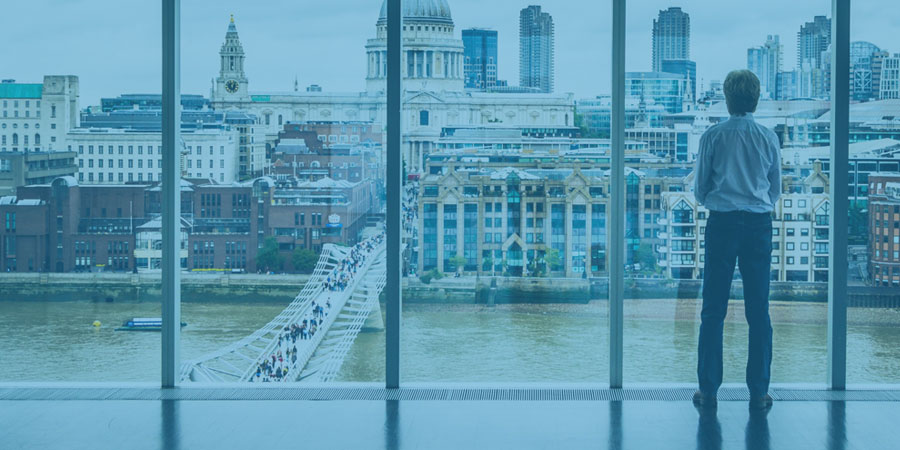 Companies often require more than just the 'traditional recruitment' solutions.
BY OUR CHAIRMAN
JAY RAMSANJHAL
LONDON, 31-10-2019. Most business applications have reached their destination in the cloud. Maintenance is low and the demand for specialised engineers has decreased. However, the new shortage lies in proficient IT professionals who are capable of understanding the customer's needs and who can instantly find the right solution. Where can you find these professionals? I'm speaking with Iwan Elzinga, Business Manager Europe at Modis, about the role of recruitment and talent in today's digital transformation projects. 
Our conversation takes place at the Modis office in London, overlooking the River Thames and the famous Millennium Bridge. Iwan manages a team that specialises in supporting Microsoft Dynamics clients in The Netherlands, Germany and Scandinavia. Modis is part of the Adecco Group, the world's largest provider of HR solutions.
So today's professionals require expertise and an affinity with the business to be able to implement the right technical solutions?
"There are some nuances. Organisations still need professionals with technical application knowledge. A company's recruitment demand often depends on the size of the business. Large companies would like to bring in an in-house consultant, or when the core of the implementation takes place at a principal location, the company may need professionals who are able to manage the implementation on a European or global level. Smaller companies rely on someone who administers the day-to-day operations of their main applications, such as Dynamics 365. Knowledge of the applications remains critical, but there is a new demand for professionals with a closeness to the business."
Does every sector face the same issues?
"No, there is a difference between the ERP and the CRM landscape. With CRM, the focus remains on sales and marketing. The ERP market, however, mainly focusses on finance and logistics. There is a shortage of people with pure business knowledge. The younger generation prefers sales and marketing related courses and therefore has a stronger connection with CRM. The choice for a career in finance often results in a role as controller, which comes with a great salary package and little travel. One of our activities is to interest this specific group of people for consultancy assignments concentrated around a company's finance or logistics challenges."
We are talking about recruitment and talent. Are these the same? What does an organisation need to consider when they are discussing talent?
"For me, recruitment and talent are different worlds. In recruitment, you are looking for someone who fits the position 90% or even 100%. Recruitment agencies often have crushing targets. It's mostly a numbers game as pushing CVs is their core business. The candidate's background is most likely to be disregarded. Does the candidate really fit the advertised role? Solely sending out CVs only provides for a short-term solution. I don't believe in this approach. I prefer to spot talent. I hunt for professionals who can contribute, grow and develop in line with the business, a person who pro-actively notices a company's needs and understands its long-term requirements. An organisation that wishes to recruit new talent must recognise that in the current climate it needs to offer something bigger and better than other parties. In addition, a company's reputation in the market plays a significant role in attracting fresh talent."
So, the candidate of tomorrow has your utmost attention?
"Absolutely. Many organisations spend months looking for the perfect fit. This 100% match is often impossible to find. Usually, there are only one or two candidates in the process, with businesses generally unaware of the true availability or interest of these candidates for the position. This leaves little room for error. I strongly advise my clients to look for a good profile, one that supports the current situation. What qualities are fundamental, what is nice-to-have? This may result in short-term costs, such as training and development, but will benefit the company for the next 5 to 10 years."
What role does talent play on your client's agenda and is there such a thing as talent strategy?
"More and more large organisations set up in-house academies for development and training purposes. These classes are often aimed at what the professional needs to know for carrying out their role within this specific company. I'm not sure if this is the right solution. Clear-cut, purpose-made initiatives like these are ineffective and expensive when an employee is headhunted by the competition. I feel that education and training, based on talent development, are much better performed by a third party. At Modis, we advise our clients to cross-train their new intakes. Currently, we are working on a cross-training service which is aimed at supporting our clients in establishing and maintaining long-term relationships with new talent."
What is essential for a good match?
"The candidate must fit the team as IT has increasingly become a 'people business'. Digital transformation now extends far beyond IT. Today, a larger role is allocated for people and business processes; relationships with your colleagues but also with your clients have taken a front-row seat. A personal approach is essential. In addition, you must have a desire to keep your technical knowledge up to date in this fast-paced environment. As a company, it is important to offer a good salary package. For instance, graduates no longer buy into a traditional beginner's salary for their first role. Workplace and culture play a big role as well. What does the company create for its people? What does their training and development program look like? What are the opportunities for progression within the company? Young professionals will ask these questions. The importance of a good work-life balance is not one-size-fits-all – for example, some might want less salary and more holidays. They also seek more flexibility. This is a group of people that understands the challenge that is before them, but they want to be able to decide how to fulfil this. As a company, trusting your people is key."
How do you deal with the rapid developments in this digital age?
"My colleagues and I at Modis find it important to keep up-to-date on the latest developments, in our case a focus on what's happening in the Microsoft ecosystem. We check the news daily, read about new functions and trends and attend events. Nevertheless, when things become too technical, we stay true to our jobs. We aren't developers! In our daily conversations with clients and candidates, honesty and transparency are pivotal to be successful in our business. It is important that everyone involved in the recruitment process acknowledges the shortage of candidates on the market and that together we strive for a solution. Our ambition is to create an environment, in collaboration with the client, where experienced professionals and raw talent work hand in hand. This requires care and investment. The older generation will have to make time to guide a younger one through the characteristics of the role, the business and the market. I believe that generations can learn a lot from each other in times where rapid change is the only constant."
What are the most important developments in the industry for the next 5 years?
"More frequently, developers are asked to take a test before they are interviewed. I think this has improved the process. A few business units in the Adecco Group work in a similar way. These tests could highlight certain indicators that prove the candidate is unsuitable for the role. As a result, companies can separate the wheat from the chaff from a very early stage. Training and education remain important in the years to come, as well as internships and assignments based on modern Microsoft technologies. In my opinion, it is also important that Microsoft itself invests in Business and IT degrees at colleges and universities so that, for example, students can obtain their certifications or work on real-life consultancy roles while they are still in the educational system. A healthy relationship and a strong collaboration of higher education institutions and businesses are without a doubt necessary when it comes to providing talent for the future."
What is Modis' recipe for success in the talent market for the next few years?
"Modis has the great advantage that it utilises the existing infrastructure of the Adecco Group. As a group, we have a lot of knowledge, experience and resources to deliver with a very high standard. We have noticed that it has become more regular that companies ask for a solution that differentiates from the 'traditional recruitment solution'. We see ourselves as a legitimate solution provider. In addition to the standard permanent and temporary solutions, we offer complete customised solutions for our clients. These solutions focus on the results that are achieved instead of the hours invoiced or the number of placements made. Our focal point on quality and innovative solutions ensures that our position will continuously strengthen and that we stay ahead of many organisations in the recruitment market."
Which book can we find on your bedside table?
"A Perfect Union of Contrary Things by Maynard James Keenan. He is the singer of the band 'Tool', my all-time favourite band. A good work-life balance is important to me. Music is my passion, so most of the books I read are written by musicians or music journalists. I find a huge amount of inspiration in books like this. Maynard is the singer of three(!) bands but also a very successful winemaker, Jiujitsu specialist and a restaurant owner. I believe it is truly exceptional how he dedicates his life to all his passions and is able to combine them in a way that is unparalleled and without losing his own identity. He is a unique and extraordinary person, not always understood by the rest of the world and he inspires me every day."