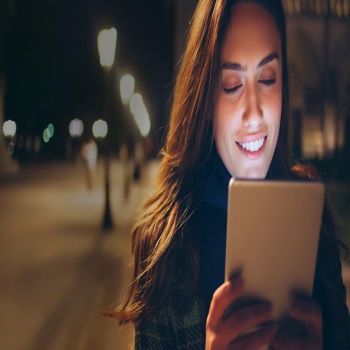 Highlights | Week 6
Hi,
Each week I'm sharing highlights to keep you up-to-date with the progress of CraniumConnect, DynamicsHUB and the other projects I'm working on. Check out my most triggering activities, conversations, news and developments which inspired me or just caught my attention!
Striking News
I came across this short video interview with Fred Roteseree, Deputy Managing Director of KBTG and speaker at the Adobe Symposium last year. He shares his vision and strategy on how their organisation transforms the way they interact with customers. From transaction driven to personalised experiences and bringing compute to data to create more proactive interactions with their customers. He also notes that people have to change the way they used to do things and sometimes need to reskill.
Change management and user engagement is an important topic that we will continue to address in our activities.
Events
This week I can announce one of our upcoming Customer Site Visits. On May 23rd we will visit VDH Products. Thank you Paulus Flokstra for having us!
VDH Products has been one of the world's leading manufacturers for more than 40 years of accurate control systems in all situations where temperature, pressure and relative humidity are critical parameters. Active in fruit ripening, but also in climate control for superyachts.
During our visit, we will see, experience and discover how a Dutch company has globalized its market by means of digital transformation. Do you want to join? Register yourself here.
Hannover Messe
From 1 to 5 April, Hannover Messe will take place, the conference for companies in the manufacturing, construction and logistics sector that want to keep ahead of the latest developments concerning digital transformation. I am also present this year. Are you also planning to go? Let's meet up!
Let me know by sending an email to info@craniumconnect.com
Community developments
Recently, we have added a new element to our community: CraniumCredits.
As you might know, the strength of our community is the shared passion for digital transformation and the drive to share this passion with others. For this reason, we work closely with our members in order to nurture an active community where members can deliver valuable contributions. All our activities are set up together with one or multiple members.
Taking an active role in the community brings our members additional advantages with our so-called 'CraniumCredits'. CraniumCredits are given to members when they take part in a certain community activity. The more credits, the more discount on the membership rate or paid activities. In this way, a member, ánd fellow members get even more out of a membership!
More information about what these activities entail? Please send an email to info@craniumconnect.com
What's coming up?
A busy week is coming up with a lot of activities fostering the development of the community. On Wednesday we will kick-off the EducationLAB. I am very excited to get started with all the plans for this education focus group. This kick-off meeting will be followed by a workshop at the Microsoft office. This workshop for educational institutes has been organised together with BusinessBase.
By the end of the week, Lola Herb and I will be visiting London to engage with our stakeholders for an upcoming event in the UK. Stay tuned!
Enjoy your weekend!
Warm regards,
Jay Ramsanjhal