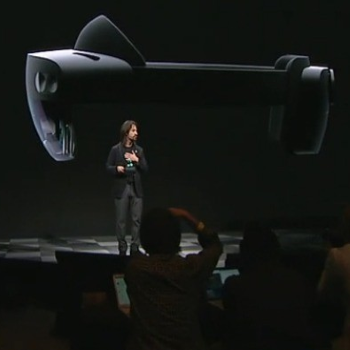 HIGHLIGHTS | WEEK 8
Hi,
Each week I'm sharing highlights to keep you up-to-date with the progress of CraniumConnect, DynamicsHUB and the other projects I'm working on. Check out my most triggering activities, conversations, news and developments which inspired me or just caught my attention!
Promising Conversations
This week I spoke with Rob van der Marck, Managing Director of VNSG, the Dutch SAP user community. Since the 'Open Data Initiative', Microsoft, Adobe & SAP have become more and more aligned with each other. By sharing trends in our communities, we concluded that both SAP and Microsoft users are facing challenges on cloud migration, adoption of new technology (machine learning, blockchain, IoT), customisation vs. standardisation and user engagement.
It might be interesting to see how customers can share best-practices between both communities.
Striking News | Microsoft's Press Conference at Mobile World Congress 2019
This Sunday, Danielle ter Haar, our XR Analyst and I watched the press conference in Barcelona where Microsoft's Alex Kipman, presented the HoloLens 2. He emphasised the importance of technology that adapts to people, instead of people adapting to technology. In this regard, the new HoloLens stands out with new functionality called Spatial, where users can interact with holograms by hand gestures (pinching, grabbing, pushing and moving), but also by tracking eye movement and voice interaction.
Microsoft pushes the envelope by creating an increased immersive experience for the user. The new HoloLens is also lighter due to its carbon-based body and has a field of view that has been increased by 2.
This video from CNET that was just published a couple of hours ago gives an in-depth view of Microsoft HoloLens.
Microsoft Dynamics users might benefit from the Microsoft Dynamics 365 Remote Assist Tool that has been announced to be available in April on Android phones. Now users can share what they are viewing with their phone, instead of using the built-in camera in the HoloLens headset.
Dynamics 365 Remote Assist for HoloLens 2 and mobile devices:
One thing is clear, Microsoft is serious about mixed reality and aiming for business users. Manufacturing, construction and healthcare are industries that evolve faster with the use of Microsoft's mixed reality offering.
Events
In collaboration with Adobe Benelux, we will host an exclusive programme for members during the Adobe Summit EMEA on May 15th and 16th in London. More information will follow soon!
Warm regards,
Jay Ramsanjhal