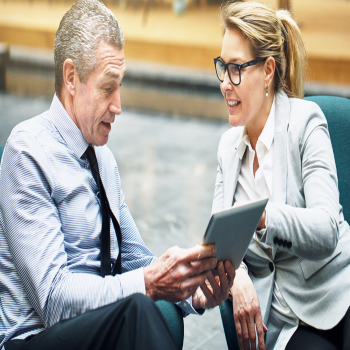 Highlights | week 9
Hi,
Each week I'm sharing highlights to keep you up-to-date with the progress of CraniumConnect, DynamicsHUB and the other projects I'm working on. Check out my most triggering activities, conversations, news and developments which inspired me or just caught my attention!
Promising Conversations
This week I spoke with multiple end-customers, to make sure that our activities are aligned with the needs and priorities of our members. The recurring topics in my conversations this week where customer facing, user adoption and talent management.
One of those conversations was with an executive of a social enterprise with the ambition to truly put happiness back to their people's lives. They are responsible for putting nearly 4000 people to work in a variety of industries ranging from automotive, IT & tech to design furniture. It inspires me to see how they nurture talent and help people to get a job, who without their assistance wouldn't be able to get a job through conventional channels.
I also spoke with Fons Langedijk, Product Owner CRM at ABN AMRO Private Banking. We touched topics such as managing international roll-outs, user adoption and talent. When I asked how he ultimately measured success for their global roll-out of CRM, Fons answered, "success is, when my users are delighted", he added the importance of also having secured performance, usability and the right talent in his teams. He also makes sure to have frequent touchpoints with his users to understand their needs, but also to get them accustomed to change and the new system.
Striking News
The most striking news to me was: http://www.forbesindia.com/blog/digital-navigator/digital-transformation-hiring-the-right-talent/. Something which strikes me is that many organisations seem to face challenges with matching the right professional for the right job, as a huge bottleneck during their digital transformation. Within our community, we definitely will take this topic into account and share insights with our members.
Events
From 1 to 5 April, Hannover Messe will take place. The conference for companies in the manufacturing, construction and logistics sector that want to keep ahead of the latest developments concerning digital transformation. We are currently establishing a programme for our members who are attending as well. Compared to the regular agenda, during our sessions, we will discuss digital transformation in an intimate and interactive setting with like-minded end-customers and digital leaders. Let me know if you want to participate as well or send an email to info@craniumconnect.com.
Enjoy your weekend!
Warm regards,
Jay Ramsanjhal